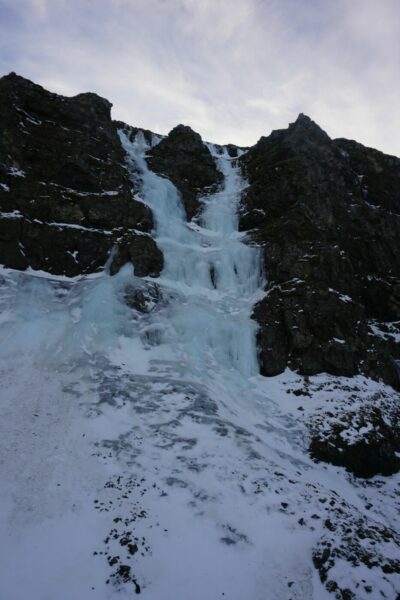 Approach about 1h from the farm. Stay on the left of the river high on the slope and then when possible lower in the river and follow it until crossing the gully of "Far is never far enough" at that point the river make a really sharp turn and is better to go up on the slope a little further on the left (we found a step on the river with an open pool impossible to cross) then lower on the river again after the ridge.
2 pitches. Belay on the top, or ice or some rocks.
Descent: follow the slope heading to the farm.
Yellow line on the topos, left line on the Y shape route.
FF: Matteo Meucci, Andrea Fiocca and Brook Woodman 2/2/2021
| | |
| --- | --- |
| Klifursvæði | Kjós |
| Svæði | Hækingsdalur |
| Tegund | Ice Climbing |