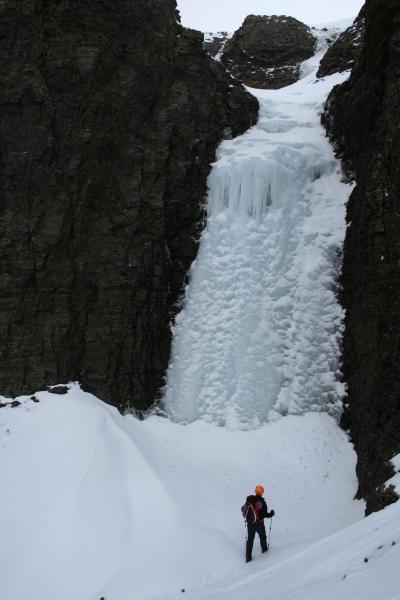 Kvísker in Oraefi in southeast Iceland
The very top of the gorge Þvergil in the altitude of about 500 meters (Þvergil is a gorge that runs parallel with Múlagljúfur and enters it at the lowest part.
We wanted to climb a beautiful unclimbed 50 m WI 4 waterfall lower down in Þvergil (can be seen from the main road close to Hrútá) but it was too wet. Instead of doing nothing we continued up to this small route.
FF: Richard Edkins and Einar R. Sigurðsson, 06. mar. 2007, 12m