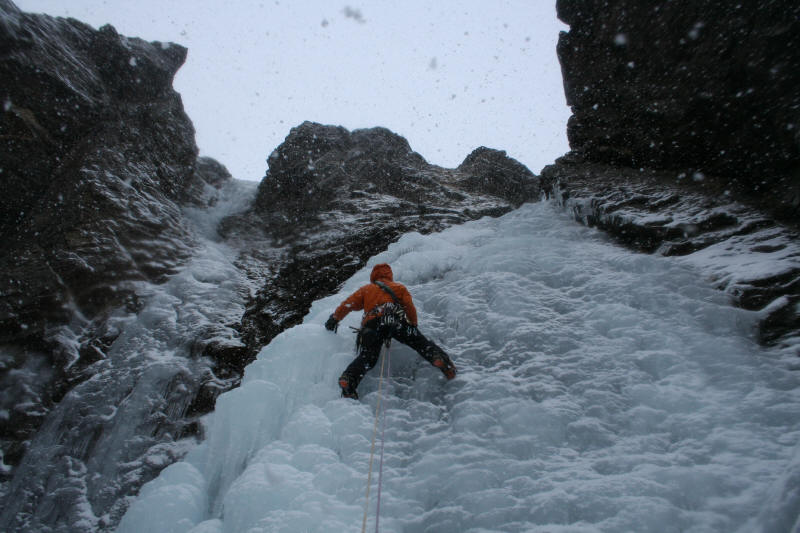 Línan sem klifrarinn er að klifra
This is the main waterfall in Bæjargil in Kvísker. We parked the car at Stöðuvatn lake and walked across the ridge between the lake and the gorge Bæjargil, and descended down to the route. After the climb we could walk down a hiking trail down the cliffs east of the gorge.
The first pitch is 20 meter of nice WI 3. Then we had to walk around a corner in the gorge. Careful not to break through and fall into the stream. There was another 15 meter WI 3 wall there, and some easy steps higher up. We walked up from the gorge close to the small dam that collects water for the power station down at lake Stöðuvatn.
FF: Matthildur Unnur Þorsteinsdóttir og Einar Öræfingur
7/2 2009