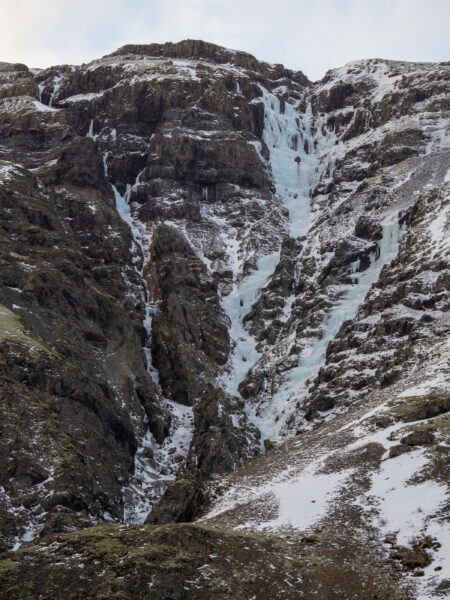 There are a number of interesting gullies or 'gils' on the North side of Hvammsheiði accessed from Laxárdalur. The route climbs through the ravine forming the climbers right branch of Vondagil and up the face at it's head, finishing on the high plateau of Hvammsheiði. The first section which is not visible in the photo consisted of soloing around 350m of WI1+ to WI2+ terrain. The pitched climbing starts a short distance above the obvious junction with the shorter line to the right.
WI3+ 275m. P1: WI3 30m, P2: WI3+ 55m, P3 WI2 60m, P4: WI3+ 55m, P5: WI3+ 55m, P6: M3? 20m.
Rich Bell and Przemek Pakulniewicz, 14/03/2023.