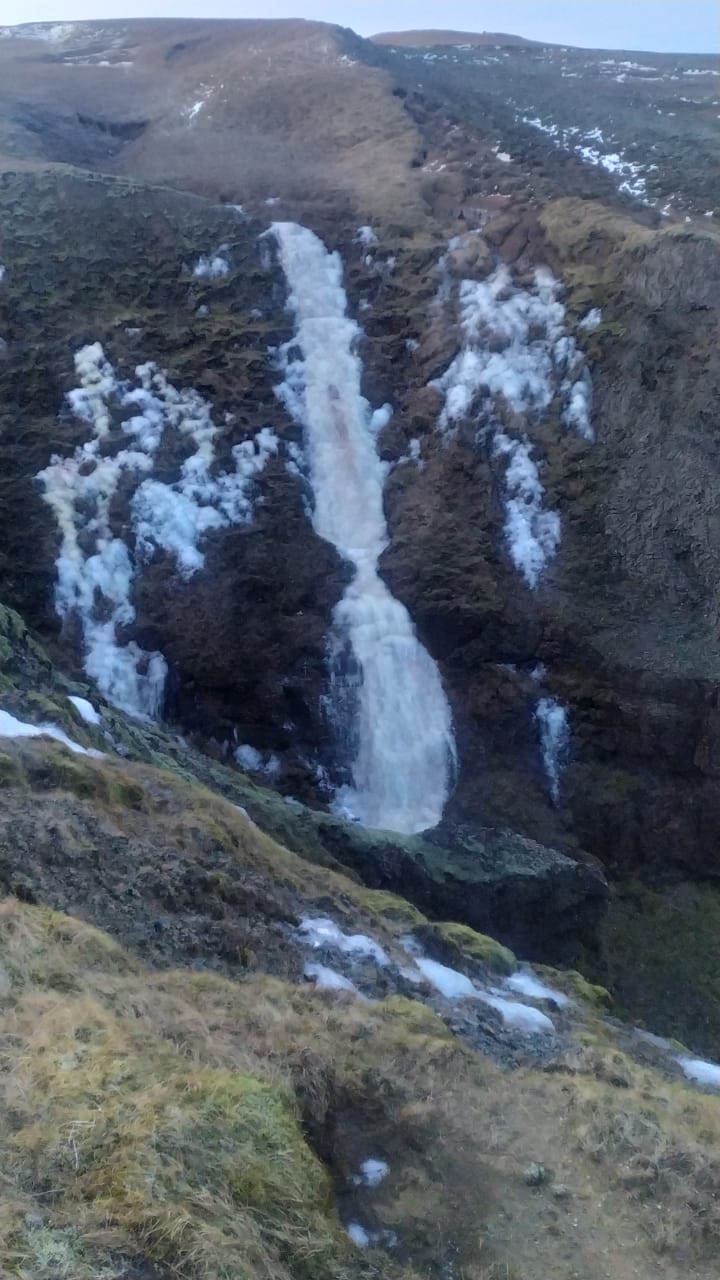 This route is located in the next side ravine beyond the 'Dominos' gully on the true right of the Merkurá valley.
Climbed in one long pitch. The route begins up WI3 steps, with straight forward footwork on fat ice even when other routes in the area are on the lean side. From the obvious constriction the route lays back to WI2 for approximately 30m for a total length of around 55m. (Note the first "step" is hidden in the photo)
Rich Bell & Mery González Tejada, 01/01/2021.