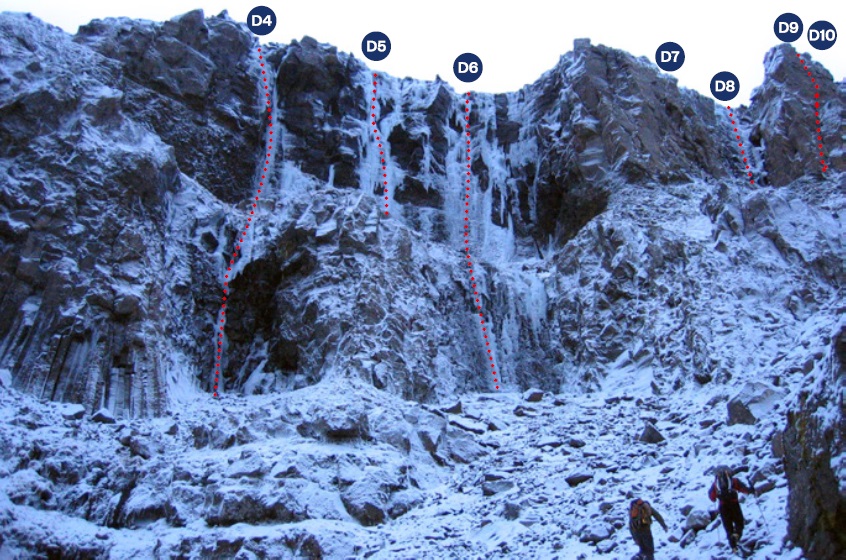 Route D7
A route up the buttress between Frosti (D6) and Dvali (D8).
Grade M(D) 7, 26m, 13 bolts. Up on top there is a single bolt that can be used to approach the edge and then by the edge there are two bolts, one of them has a ring.
The route follows the same crack from the beginning and all the way to the top. A lot of the holds for the axes relys on  torquing the axe so the blade stays in but occasionally you can hook a deeper edge. The footholds are in some parts very few and delicate for crampons. Probably it's better to wear normal rock climbing shoes since there is no ice and almost no wet parts in the route. The route can be climbed as a sport climb in the summer.
FA: Matteo Meucci, 25. april 2020.
| | |
| --- | --- |
| Crag | Múlafjall |
| Sector | Leikfangaland |
| Type | Mixed Climbing |
| Markings | |