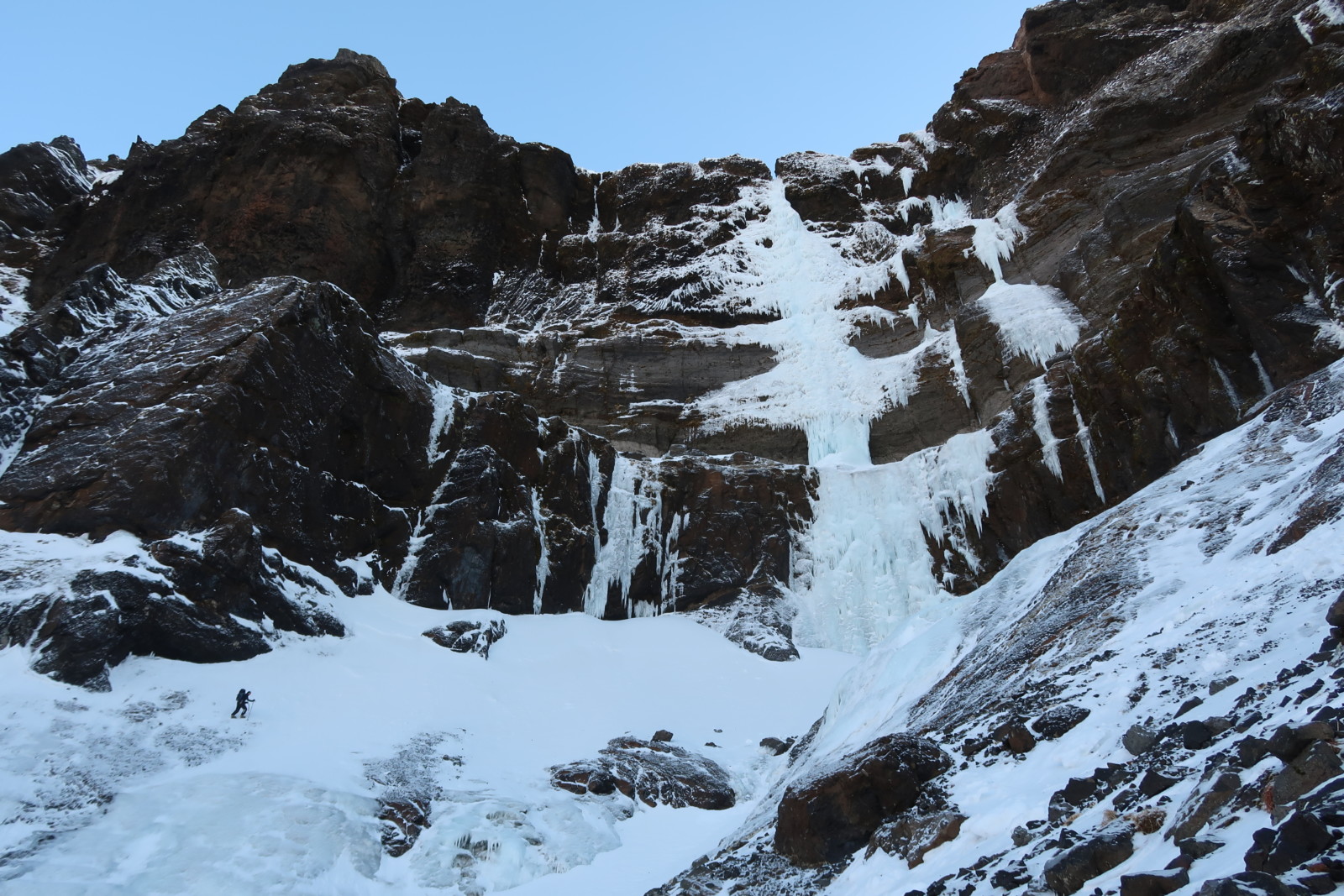 A large and obvious waterfall in the northen side of Miðfellstindur.
Take the long walk from Skaftafell to Vestur-Meingil on the northern side of Kjós (underneath Miðfellstindur). Ascend on the western side of the gil, which splits into 3 as you get higher. It is possible to cross the first two canyons just above where they split on moss/snow slopes before you reach the cirque beneath Miðfellstindur (hnútudalur). It is then possible to traverse into the 3rd canyon and the base of the route. Total approach time is around 4.5 hours from Skaftafell, ca 13 km.
Walk off to the south, which brings you back to the eastern side of vestra-meingil. The descent is not too complicated, though it is a good idea to take some pictures of the mountain when you are approaching to find your way between the cliffs and gils.
Enjoy the cold beers you left chilling in the stream and don't think too much about that second bridge on the walk out of the valley.
The name refers to the famous Christmas tree in China since this route has quite a lot of resemblance.
180m, WI 5
FA: Bjartur Týr Ólafsson & Rory Harrison, 19. February 2019
| | |
| --- | --- |
| Crag | Öræfajökull |
| Sector | Miðfellstindur |
| Type | Ice Climbing |
| Markings | |