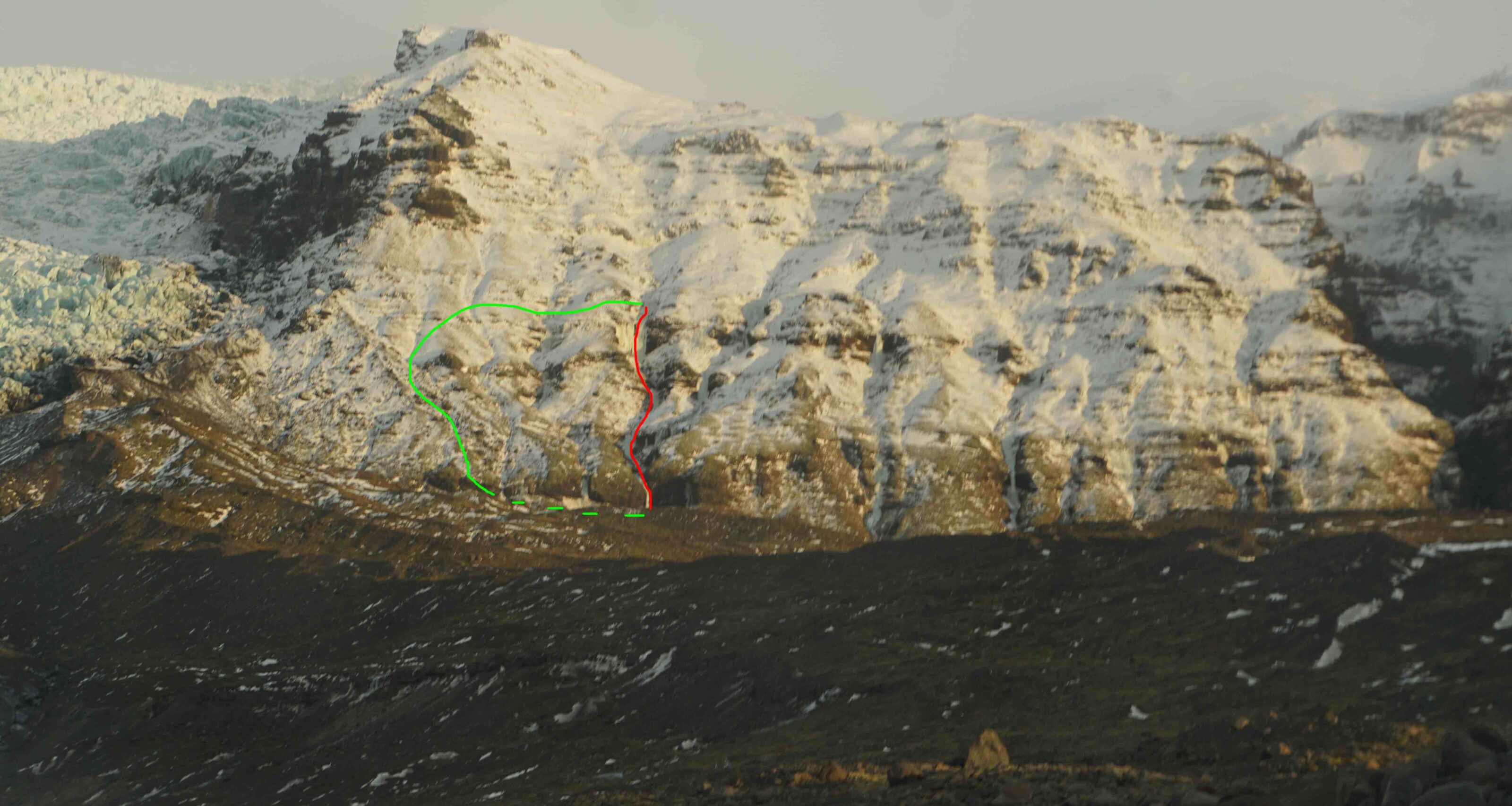 Grænafjall lies between Falljöll and Grænafjallsgljúfur in Öræfi.
We climbed one of the most north line (left facing the mountain), more lines are available.
The route start with a little pillar then some transfer pitches and then a short wall. Follows other 2 transfer pitches . We did 6 pitches in total.
Approach: just before the bridge of Falljökullkvisl turn left and follow the pist. better to go right at the first intersection to avoid a very steep bump to cross the little stream if you keep the main pist (straight at first crossing). After parking the car at the end, lower to the river bed on the right and follow, at the beginning along a quarry road but then leave it to follow again the river. Instead of going in Grænafjallsgljufur, go left and then take the gully of the route half way up on the valley. We actually reached the route by going slightly further and going up the ridge on the left of the gully and then traversing right to the route.
Descent: go left towards Falljöll crossing 2-3 streams and then lowering on the slopes
FA: Matteo Meucci, Brook Woodman, Bart Vaganee  8/01/2023 WI3/+
| | |
| --- | --- |
| Crag | Öræfi, Vestur |
| Sector | Grænafjalsgljúfur |
| Type | Ice Climbing |
| Markings | |