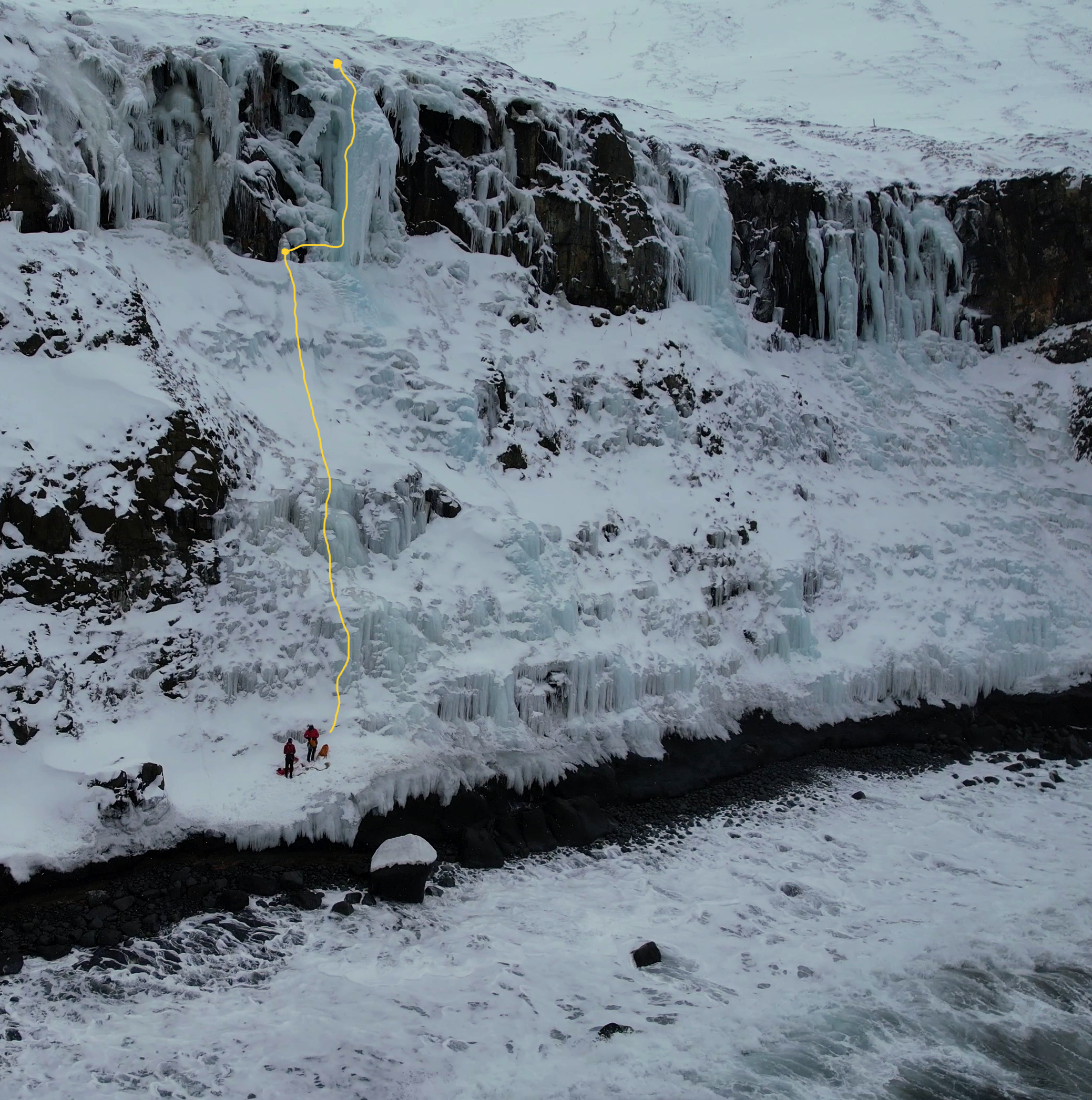 This is the first route you will notice once down on the seashore (see pictures). It is also the first route climbed in this new area.
It's difficult to get further than the first sector, due to crashing waves. Tides will of course play a part but when we visited the cliffs some waves were breaking on the ice and we consider ourselves lucky to have made it up on the ice ledge before the largest waves broke. The ledge was like a balcony of ice, where the ocean would sometimes slosh underneath.
The route was named "Icebath" due to the ice cold water spray that forms the fat icicle on the second pitch. This ice water spray was still going strong when we climbed and made the pitch more challenging.
Pitch 1: About 30 meters WI3+, various options for building an anchor but be mindful of overhead ice. We chose a location with this in mind but it will never qualify as a perfectly safe location.
Pitch 2: About 12 meters WI4+/5, starts with a traversal to the right but then goes straight up, where the icicle is steepest but also has the best ice. Due to the ice bath it's best to climb this section fast and deliberately.
FA Halldór Fannar and Ágúst Kristján Steinarrsson 17. march 2023
| | |
| --- | --- |
| Crag | Tröllaskagi |
| Sector | Klif - Svali sektor |
| Type | Ice Climbing |
| Markings | |