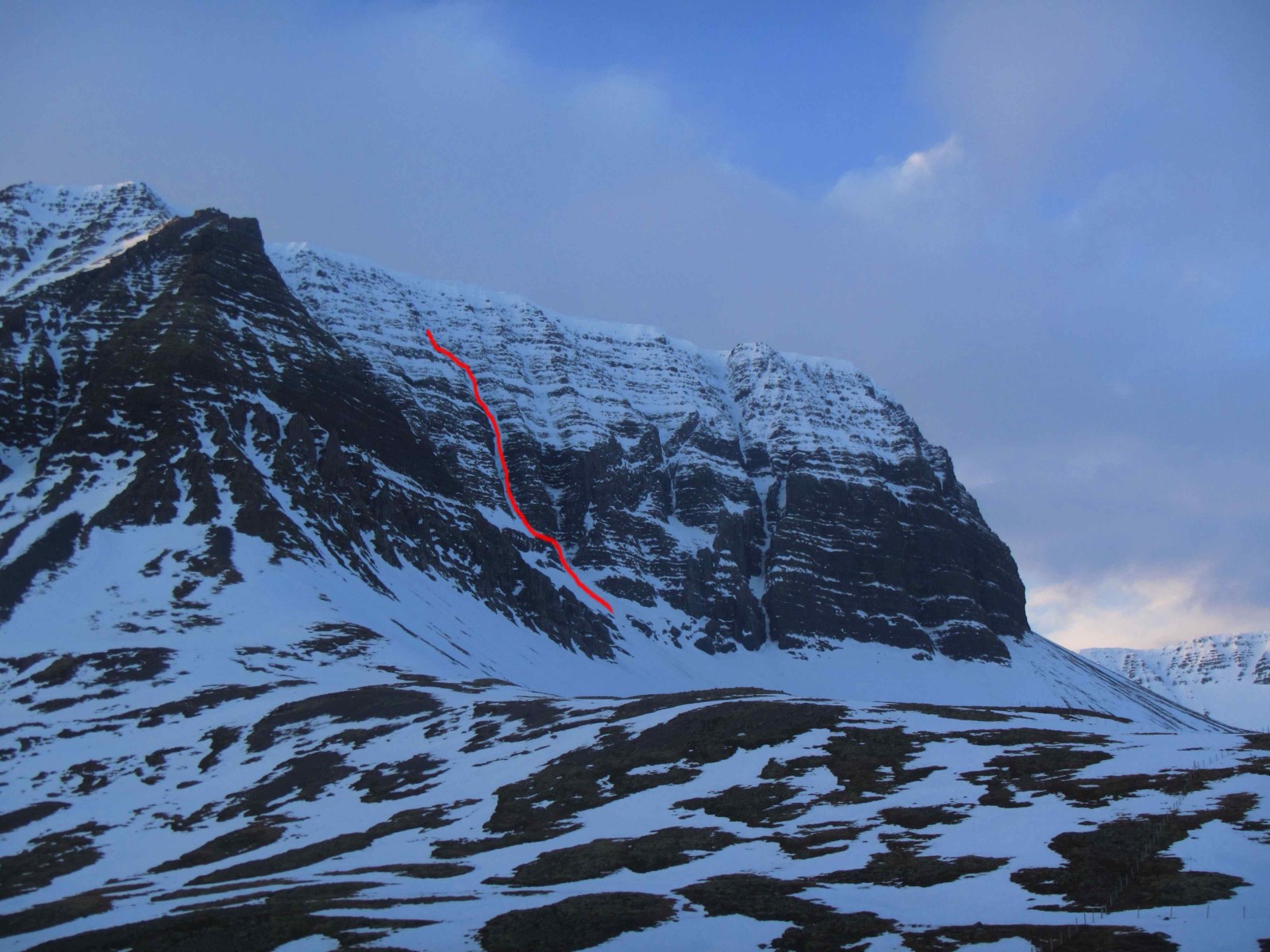 280m WI5+
FF: Matteo Meucci, Franco Del Guerra,  8. Feb 2020
Park the car at Kirkjubol on Gemlufallsheidi on the south side of Onundafjordur. Cross the river on Galtardalur following the fence on the south side, pointing the north face of Kaldbakur. About 1h approach.
The slope get steeper and we roped up about 120m before the ice line  at the bottom of a small cliff of rock.
P1-120m slope with some ice steps. Possible to split in 2 real pitches.
P2-40m WI5+ sustained wall of ice with a small ledge half way. Better to stop before the end of the ice because is followed by a long slope with snow.
P3-70m  WI4 Some step of ice with one steep.
P4- 70m WI3 Some step of ice but the gully become easier the higher. we took the left branch but there is a right one as well. We  stopped at this point because of timing
Possible to reach the summit, crossing the cornice, in about 150-200m. At that point better walk down by the valley of Galtadalur
| | |
| --- | --- |
| Klifursvæði | Ísafjarðardjúp |
| Svæði | Kaldbakur |
| Tegund | Ice Climbing |
| Merkingar | |