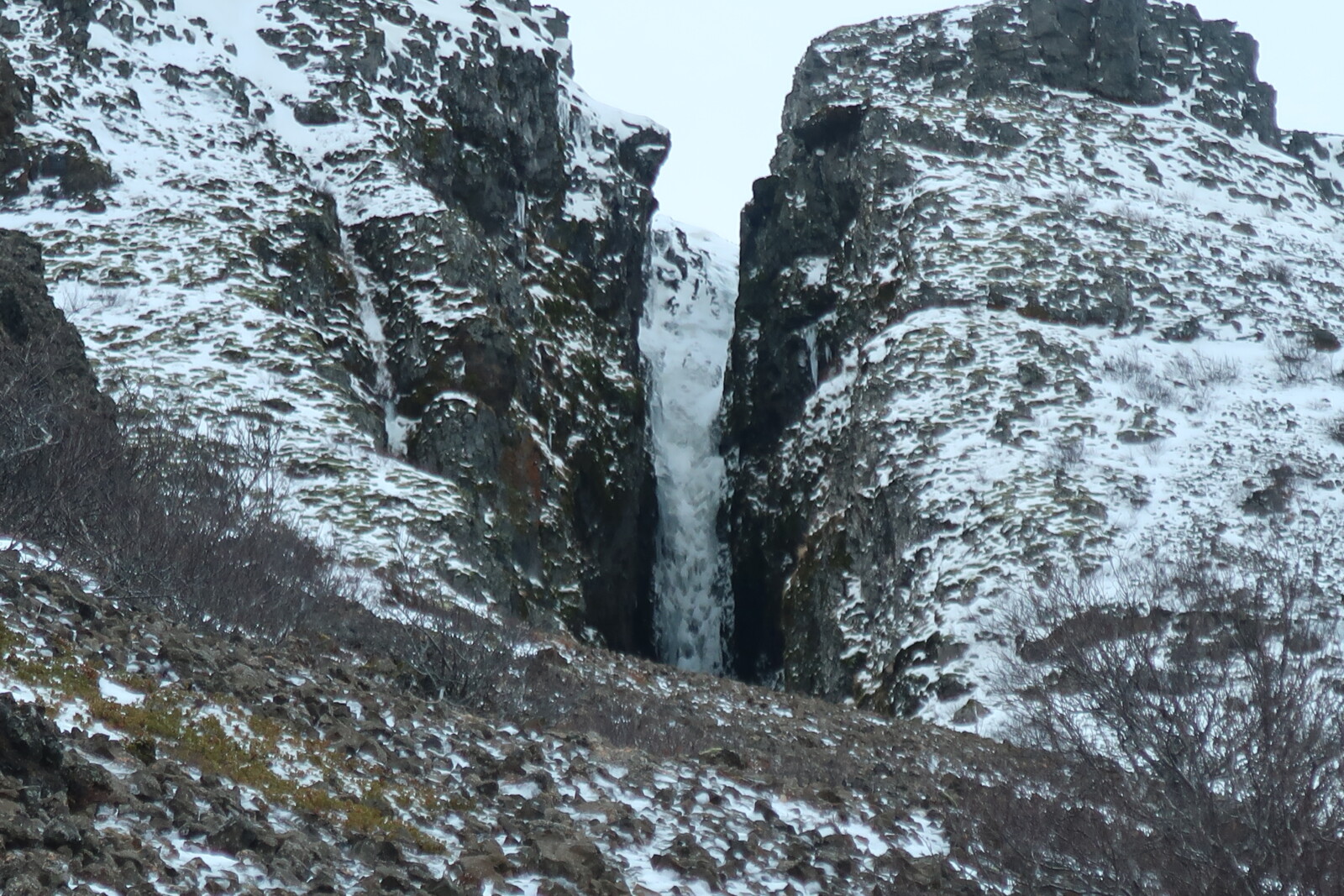 Route in the bottom of Svartagjá in Botnsdal, close to Glymsgil
Excellent route which deserves more visits.
The route starts with a short step, WI3, which leads into the canyon. Walk up the rocky canyon takes you to a 60 meter tall waterfall, WI4. The route can be climbed in two 30 meter pitches with a nice belay in a small cave on the right.
Pictures from an attempt of the route can be found here.
FA. Unknown.
Photos from Bjartur Týr, 30th December 2020
| | |
| --- | --- |
| Crag | Glymsgil |
| Sector | Svartagjá |
| Type | Ice Climbing |
| Markings | |